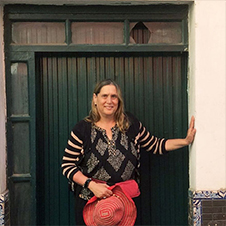 BARBARA MONES

mones@cs.washington.edu

(Lead) Barbara Mones is a Teaching Professor in the Paul G. Allen School of Computer Science & Engineering, and Director of the Reality Studio, a part of the Reality Lab. She also leads the Facial Expression Research Group ( FERG). She has worked in both academia and industry in the areas of computer graphics and animation production for over thirty years. She was a tenured Associate Professor and the Founder and Director of the Visual Information Technology Graduate program at George Mason University, a Visiting Researcher in the Department of Computer Science at George Washington University, Fellow at the Human Interface Technology Lab at University of Canterbury, New Zealand, and worked for the White House and National Aeronautics and Space Administration on Al Gore's GLOBE (Global Learning and Observations to Benefit the Environment) Program. For this she was presented with a NASA Group Achievement award. She designed and wrote training programs for all aspects of the production pipeline at both Pacific Data Images/DreamWorks and Industrial Light and Magic. In her role as faculty, she has directed and produced nineteen animated shorts since 1999. Most recently she is developing curriculum that incorporates the potential of Virtual Reality into storytelling, content development and filmmaking. She has lectured extensively on an international level on topics related to animation and curriculum development. Her films have been shown in theaters and museums internationally including the SIGGRAPH Electronic Theater and the Smithsonian Institution. She studied animation at Sheridan College and received an MFA from Rhode Island School of Design.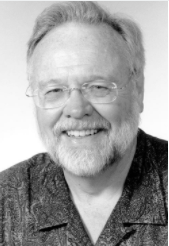 TOM FURNESS

tfurness@uw.edu

Tom Furness is an amalgam of Professor, Inventor, Virtual Reality Pioneer and Entrepreneur in a professional career that spans 55 years. He has made notable contributions in photonics, electro-optics, human interface technology, and is considered the 'grandfather' of virtual reality. Tom earned a BS degree in Electrical Engineering from Duke University and the Ph.D. in Engineering and Applied Science from the University of Southampton, England. Tom is currently a professor of Industrial and Systems Engineering with adjunct professorships in Electrical Engineering, Mechanical Engineering and Human Centered Design and Engineering at the University of Washington (UW), Seattle, Washington, USA. He is the founder of the Human Interface Technology Laboratory (HIT Lab) at UW and founder and international director of the HIT Lab NZ at the University of Canterbury, Christchurch, New Zealand and the HIT Lab Australia at the University of Tasmania, Launceston, Tasmania. He is also an Erskine Fellow and Adjunct Professor at the University of Canterbury and an Adjunct Professor at the University of Tasmania.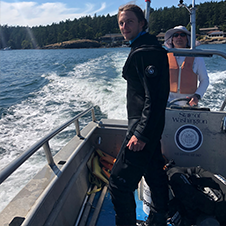 DOMINIC SIVITILLI

domsivi@uw.edu

Dominic Sivitilli is a PhD student in Psychology and Astrobiology. He researches octopus behavior and cognition with a focus on the sensory-motor control strategies that the octopus uses to coordinate its eight, highly flexible arms. His project involves analyzing how octopuses use their arms to explore and forage within computer-designed, 3D printed tasks. He currently works in the Lab of Comparative Systems Neuroscience with Dr. David Gire. As an undergraduate in the lab of Dr. Sharon Doty, he researched plant tolerance to extreme conditions resulting from microbial symbiosis. He also previously studied the effects of environmental enrichment on animals at the Woodland Park Zoo. He has been a scientific diver with the UW since 2016.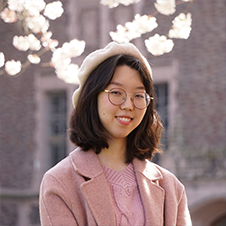 YERIM HEO

yerimh@uw.edu

Yerim Heo is a senior studying computer science and minoring in music at the University of Washington. Her focus is computer graphics, and she was the student producer and lead SFX designer for one of the 2020 Animation Capstone short films, Taking Flight. She's interested in exploring new and different mediums for storytelling. She also has a huge love for animals and has grown to love and appreciate octopuses even more throughout this project. In the future, Yerim hopes to continue to explore and experiment with unique mediums for telling stories that resonate with people.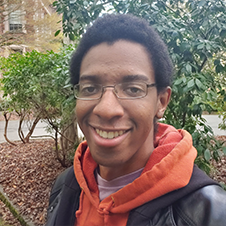 TERRELL STRONG

stront2@cs.washington.edu

Terrell Strong earned his B.S degree in Computer Science from the University of Washington in 2020 and is currently continuing towards a master's degree in Computer Science. His interests include virtual reality, computer vision, graphics, and animation. In the past he worked on Dazzle as part of the animation capstone class in 2019-20 and worked on two educational VR experiences as part of an internship with the Seattle Public Library. He enjoys being a part of interdisciplinary projects that combine both technology and art and looks forward to contributing to more projects in the future.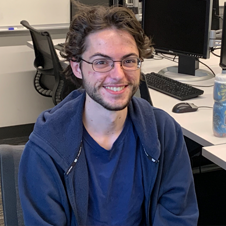 OLIVER ABATE

oabate@uw.edu

Oliver Abate is a Linguistics major interested in game development, animation, and digital production in general. He has a particular interest in Virtual Reality as it is such a novel way of communicating content. He started working with the digital octopus as the Effects and Lighting lead in the 2020 Animation Capstone, and is hoping to continue using technology to let people experience the world through the eyes of an octopus.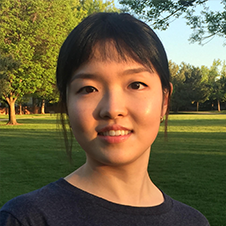 YOUJEAN CHO

youjean@uw.edu

Youjean is a visual communication design major at the UW who is passionate about visual storytelling and designing creative solutions to problems. She joined Animation Capstone 2020-21 as a layout and sfx lead while also taking part in concept art and lighting. In 2021 summer, she worked on an augmented reality project at Nike and her current works include typography and motion graphics design projects. Youjean became a member of the VR octopus research team in winter of 2021 to learn more about visual development and user experience for immersive technologies.